marco® anti-frizz leave-In conditioner with collagen color guard®
Regular price
Sale price
$38.95
Unit price
per
Sale
Sold out
Please Choose a Size
Marco's best-selling signature product! Repairs, restores and rebuilds colored, chemically-treated hair for smooth, lustrous results.
This exclusive anti-frizz formula repairs, restores and rebuilds, leaving the hair and scalp comforted and protected. An ultra-luxurious, light and airy leave-in conditioner, it is expressly formulated to replenish the hair's own natural reserves to boost its condition, as well as haircolor longevity, vitality and tone. Tames curly, coarse hair while allowing for easy comb-through and a smooth, healthy appearance.
Share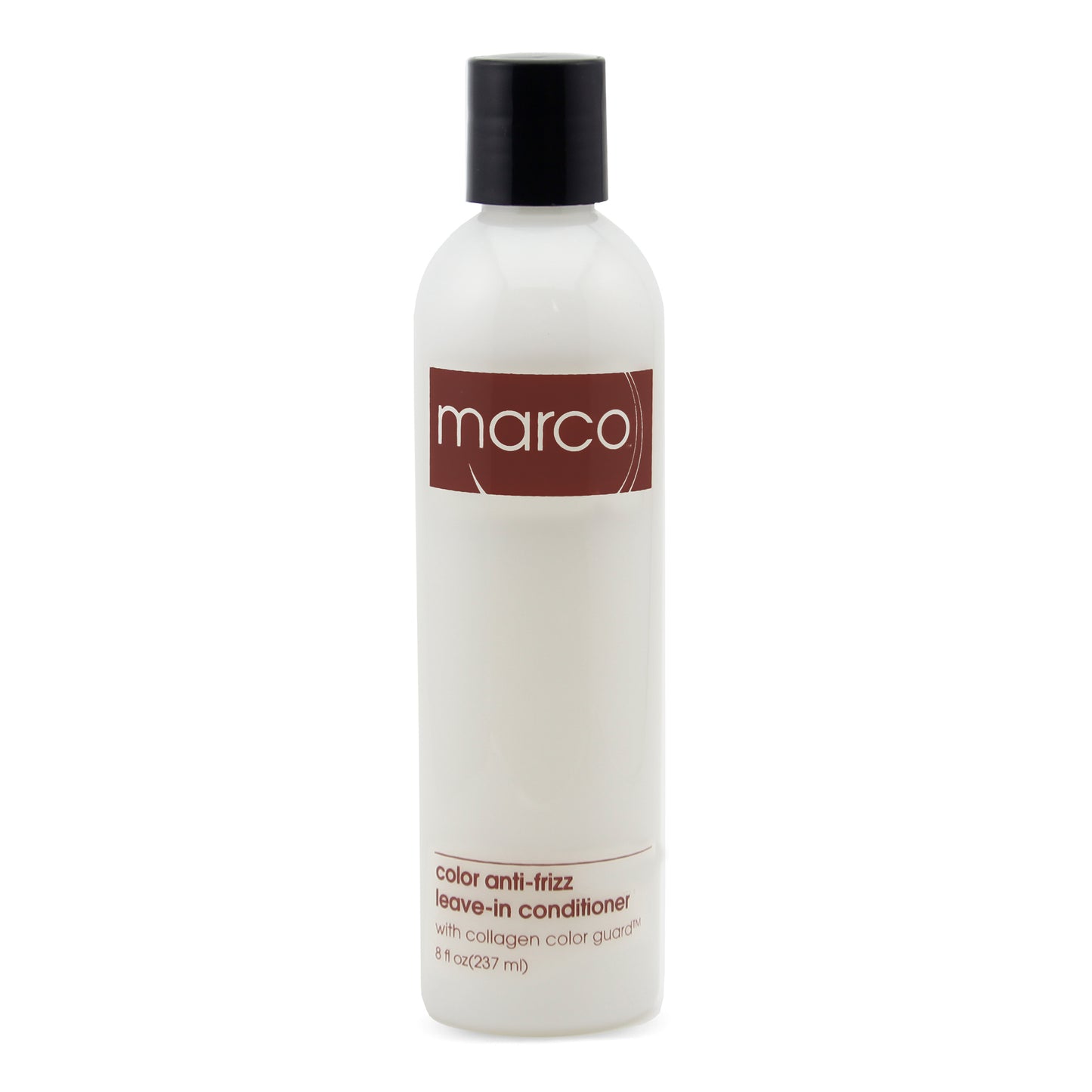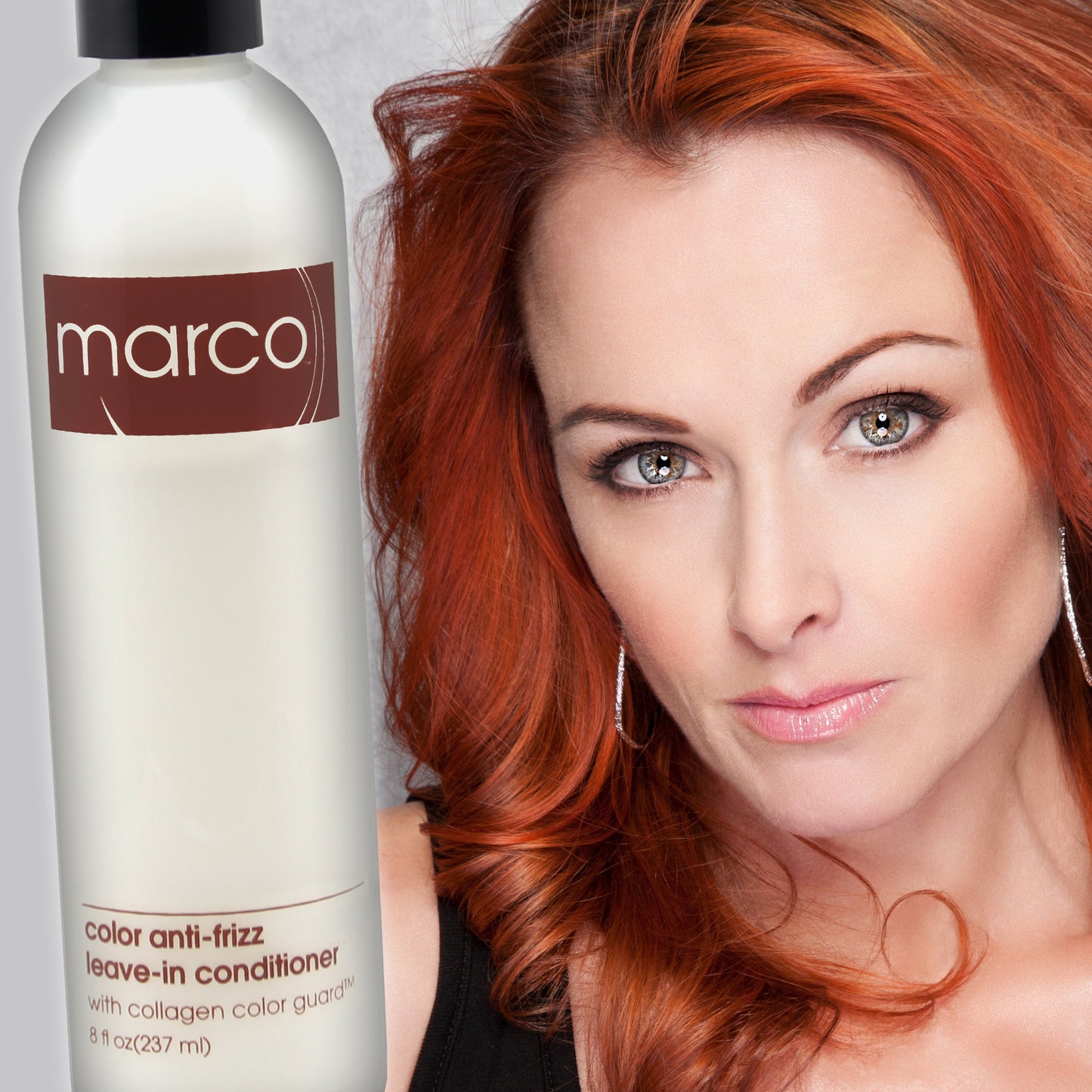 Outstanding products
I love Marco's products. I use the shampoo and conditioner and they leave my hair shiny and silky. I especially like the leave in conditioner, it tames my curls and eliminates frizz. I know these products are high quality because Marco takes pride in his work and would only put his name on the best
Dear Joanne: I am so glad you are so happy with the products! Especially that you're happy with the leave-in! We appreciate you!
We love Marco Pelusi Lean in conditioner. The best leave in conditioner ever for fine or curly hair .
Thank you so much, really glad you're happy!
Leave in Conditioner
I have been on stage (music) television & film for 30 years. I've tried everything. Marcos leave in conditioner is THE BEST product I've ever tried! My hair never feels heavy, no residue and styles perfectly! I'm on "auto reorder " with his products! Try it you'll never use anything else!
Brenda Epperson
You are the very best, Brenda!
Excellent Product!
My hair likes it. It really meets my hair needs, feels soft and healthy looking.
I will keep buying it
I love the way my hair feels and looks
I'm really loving the Marco Pelusi leave in conditioner! I can go longer between washing, and my hair looks thick, full and luxurious. It doesn't take a lot of product either!
This is absolutely fabulous! I'm so glad!